BYOC (Bring Your Own Canvas) Class
Mixed Media Canvas Class
Friday, July 12th 8:30am-5:30pm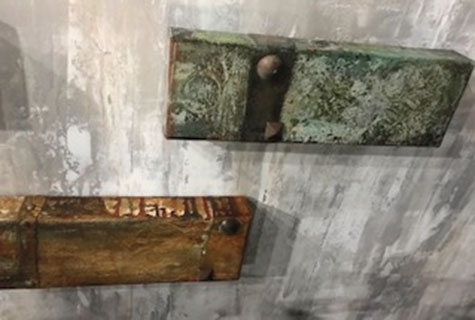 FE Dallas Inc.
4550 Sunbelt Drive Addison, TX. 75001
(972) 733-0028
Ready to bring unusual elements to your art? Do you want pieces that are more personal and one of a kind? Then this class is for you! You will learn:
• Design and composition • Integrating patterns and specialty tools • Layering and mixing a variety of Faux Effects® products, including several plasters and colorants • Sourcing ephemera and incorporating it into art, including paper, found items and transfers from photos
A great way to use leftover products from jobs!
In this class, 1 large canvas and 3 smaller canvases for practicing techniques will be completed.
Bring your own canvases. All other materials and tools are provided. You decide the quality of the canvas you bring, whether it's gallery quality or practice grade. Common sizes are a 3-pack of 4"x12" deco canvas and a large canvas 18" to 24" to 20" to 24" in size.
Cost for the class is $250. A deposit of $125 is due at sign up with balance due 1 week before class. Take both canvas classes and save $50.