Texas Two Step Class
Dramatic Feature Walls & Ceilings
At Epic Paint Company
Thursday, July 18th 2019 8:00am-5pm
Epic Paint Company
10670 Jones Road Houston, TX 77065
(281) 970-8400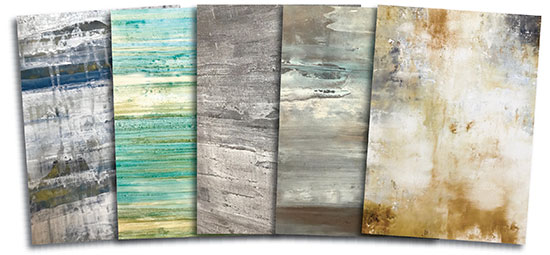 Part of our best-selling class series is now with updated NEW colors. This class delivers on-trend finishes with a minimal amount of steps. Just 2 layers to create quality artistic walls and ceilings, perfect for residential and commercial spaces! A variety of Faux Effects® products will be used, including tint bases, NuVilla™ and SandStone™, and FE's new products—Activating Solution X™, TeraChroma™ Mineral Paint and Sparkle Coat™ Shimmering Glaze.
Seven finishes will be completed with additional color recipes.
Your instructor is Rebecca Slaton, Classroom Instructor for FE Dallas. Rebecca worked directly with Raymond Sandor, Faux Effects® founder and president, to develop these finishes using the new products. She has completed multiple large wall projects using these products and techniques to bring you real world experience.
Class fee is $350, which includes written curriculum, all tools and materials and shipping your samples home. A deposit of $175 is due at registration with the balance due 1 week before class. Please call FE Dallas at 972-733-0028 to register and for more information—Rebecca is happy to talk with you about the class. Once registration is complete, a confirmation email will be sent.
Save $50 if you take Texas Two Step and Production Finishes classes.