Watercolor Walls Class
Thursday, August 8th 8:30am-5:30pm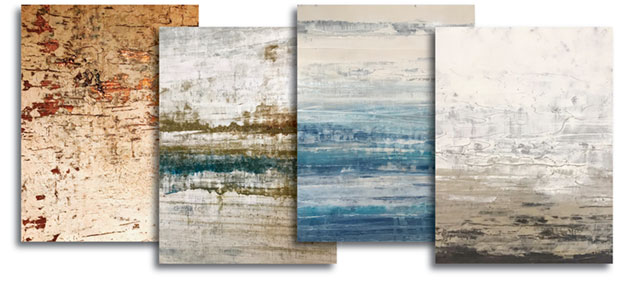 FE Dallas Inc.
4550 Sunbelt Drive Addison, TX. 75001
(972) 733-0028
Part of our best-selling class series now with updated NEW colors. This class is exciting artists, designers and homeowners alike! Beautiful finishes that look like high-end wallcoverings or abstract art with a minimal amount of steps! Up to 3 steps is all it takes!
Faux Effects'® new products are used in this class—Activating Solution X™, TeraChroma™Mineral Paint, Sparkle Coat ™ Shimmering Glaze—along with favorites NuVilla™, LusterStone® and SandStone™. These finishes are perfect for both residential and commercial spaces.
Seven finishes will be completed with additional color recipes. Class fee is $350, which includes written curriculum, all tools and materials and shipping your samples home. . A deposit of $175 is due at registration with the balance due one week before class. Please call FE Dallas to sign up for class or for more information.
Save $50 with sign up for both Texas Two Step and Watercolor Walls classes.