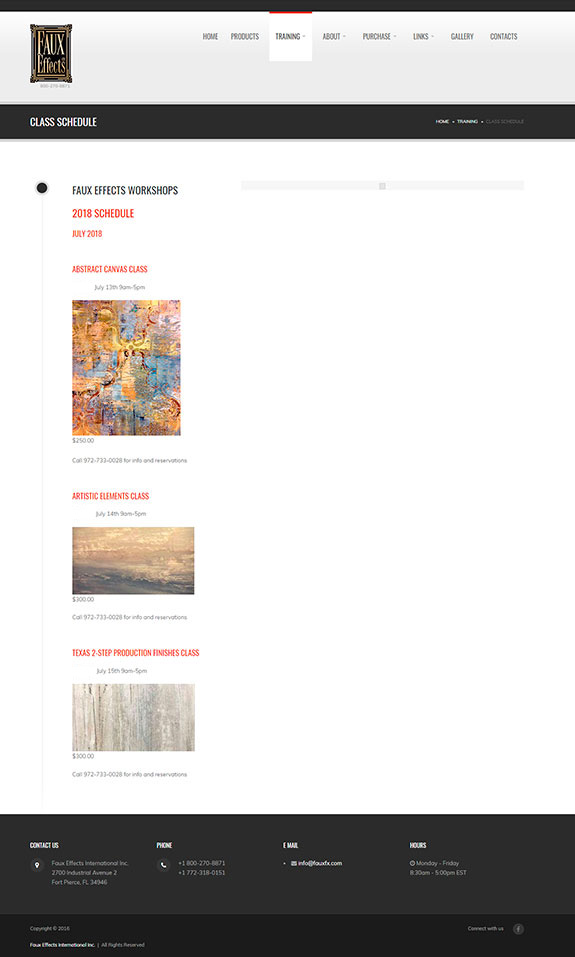 Exciting New Faux Effects® Classes
3 new classes just added for July!
All classes take place at the newly renovated FE Dallas Center for Decorative Finishing
Call 972-733-0028 to register
Check the Schedule!

Faux Effects World® New Back Issues
Check out the latest Faux Effects World online archives!
Volumes 13, 14, & 15 just added!
Peruse a wealth of information, including lots of exciting product recipes and how-to articles. Find your inspiration for your next project from scores of feature finishes and hundreds of pictures.
And, as always, it's all about YOU! So please submit your stories and projects...both big and small!
Take A Look!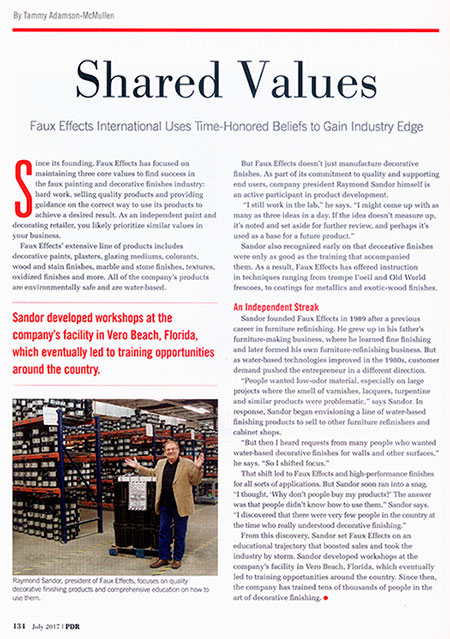 Raymond Sandor speaks to Paint & Decorating Retailer Magazine®
Since its founding, Faux Effects has focused on maintaining three core values to find success in the faux painting and decorative finishes industry: hard work, selling quality products and providing guidance on the correct way to use its products to achieve a desired result. As an independent paint and decorating retailer. you likely prioritize similar values in your business.
Faux Effects' extensive line of products includes decorative paints, plasters, glazing mediums, colorants, wood and stain finishes, marble and stone finishes, textures. oxidized finishes and more. All of the company's products arc environmentally safe and are water-based.
But Faux Effects doesn't just manufacture decorative finishes. As part of its commitment lo quality and supporting end users, company president Raymond Sandor himself is an active participant in product development.
Read The Article
*Article by Tammy Adamson-McMullen for PDR